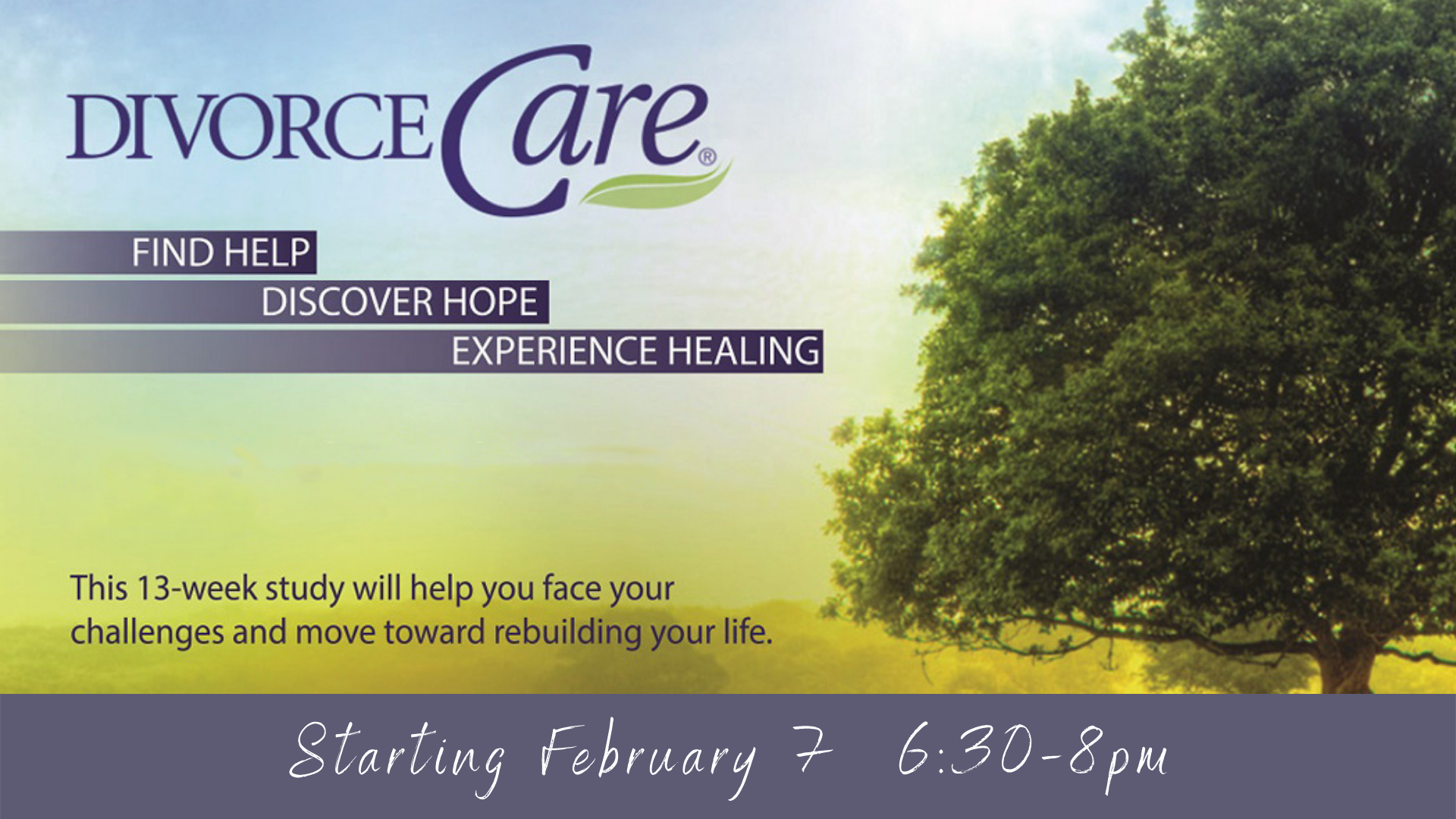 Divorce Care is a 13 week program designed to help you navigate through the pain of separation or divorce. The program consists of a weekly video filled with practical suggestions from counselors and other experts on divorce recovery, a focused support group, and a participant workbook. You are not alone – find help, hope and healing! 
Divorce Care will meet on Monday evenings at RMCC from 6:30 – 8pm from February 7 through May 2.
The registration fee of $15 will cover the cost of your workbook which we will order for you.