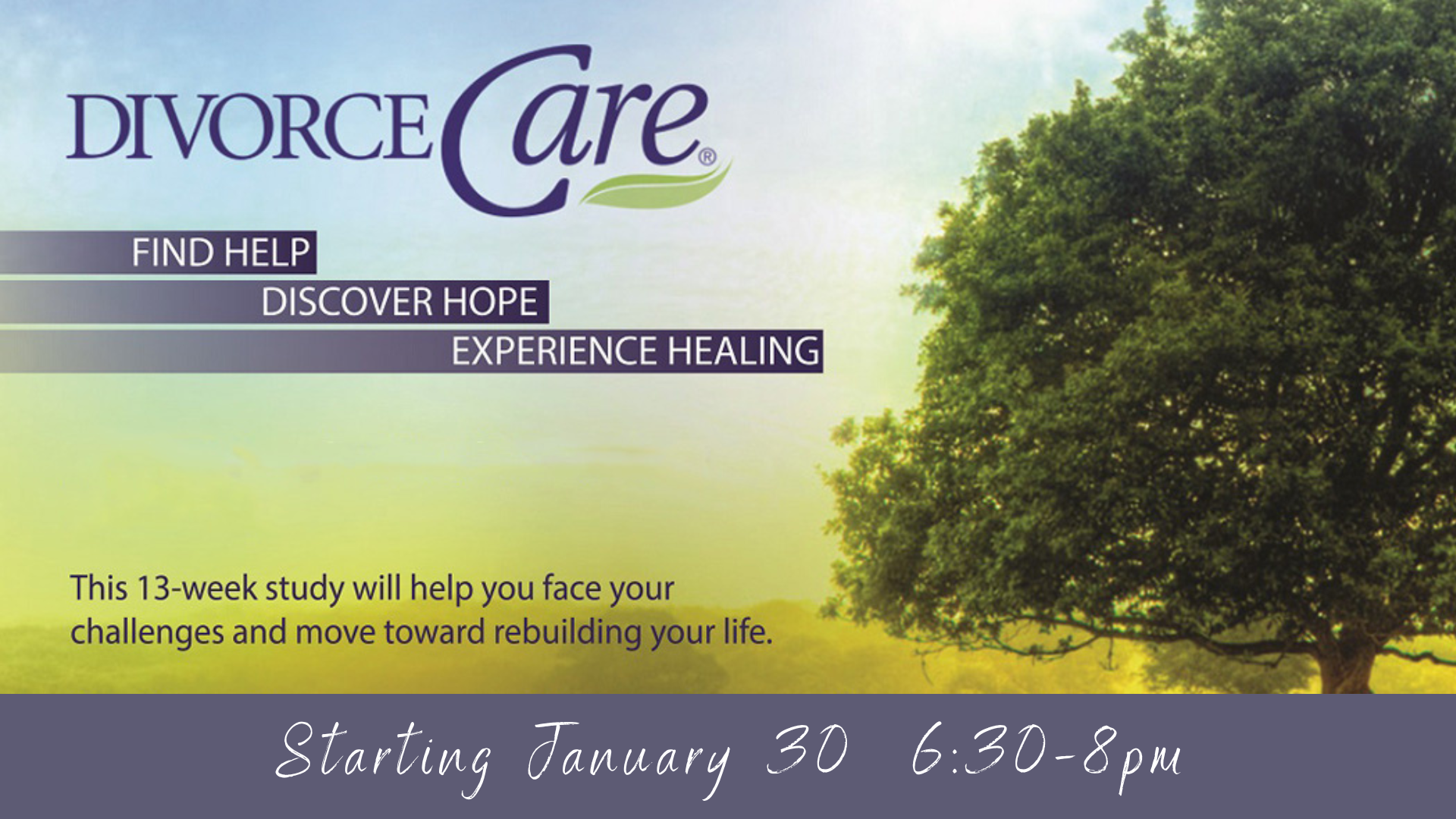 DivorceCare is a 13 week program designed to help you navigate through the pain of separation or divorce. The program consists of a weekly video filled with practical suggestions from counselors and other experts on divorce recovery, a focused support group, and a participant workbook. You are not alone – find help, hope and healing! 

DivorceCare will meet on Monday evenings at RMCC from 6:30 – 8pm from January 30 through April 24.

The registration fee of $20 will cover the cost of your workbook which we will order for you.
Feel free to jump into the series at any time. We'll loop it so any missed sessions you can make up, if you desire.