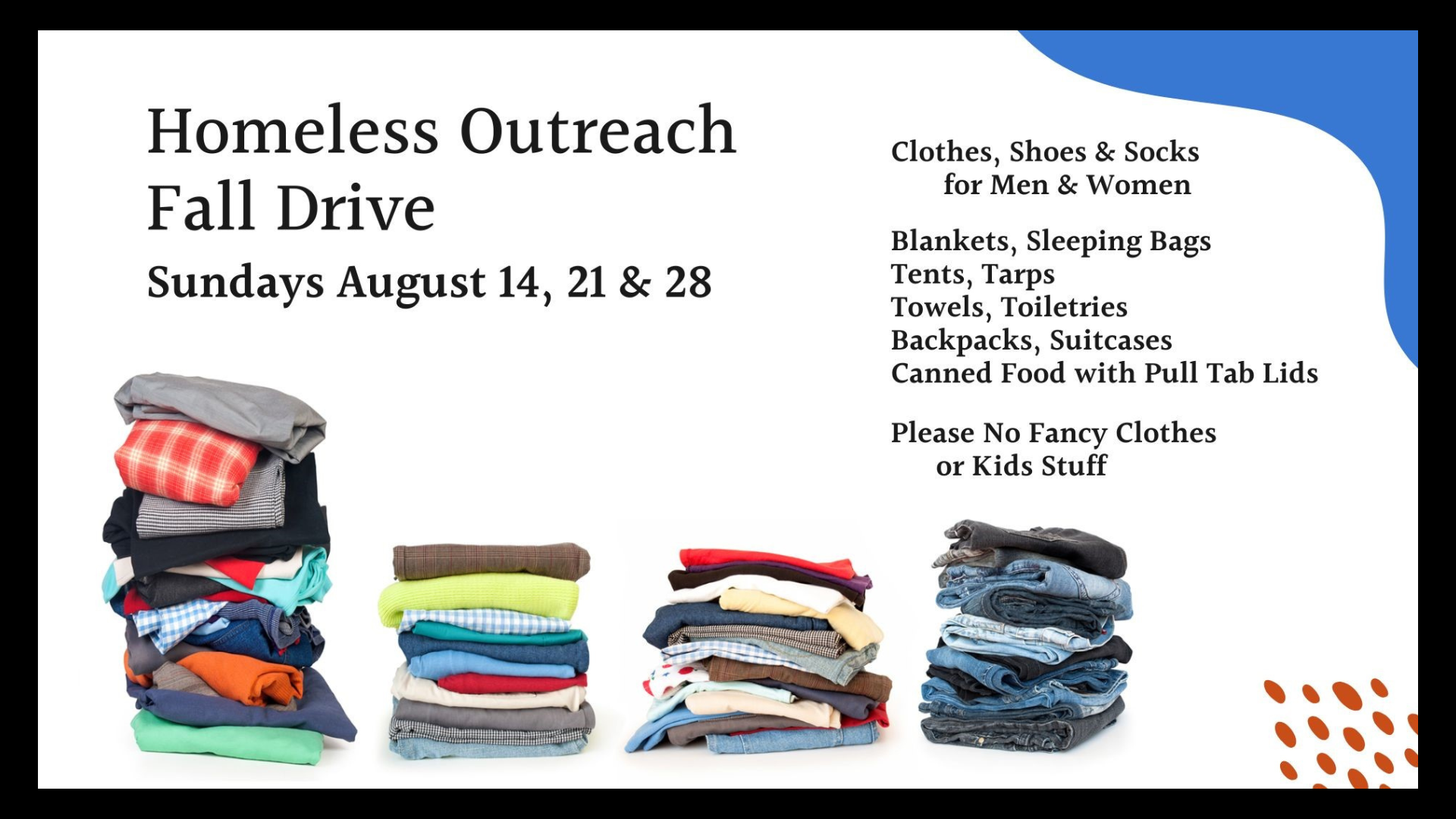 Are you cleaning your closets getting ready for fall? Please keep us in mind!
We distribute all manner of usable items to the homeless in the greater Sacramento area. 


The Homeless Outreach Team will be collecting in the church parking lot on 
Sundays August 14, 21 & 28 from 8:30 – 11am.

If you have any questions or need to have items picked up at your home please call (916) 996-7481.