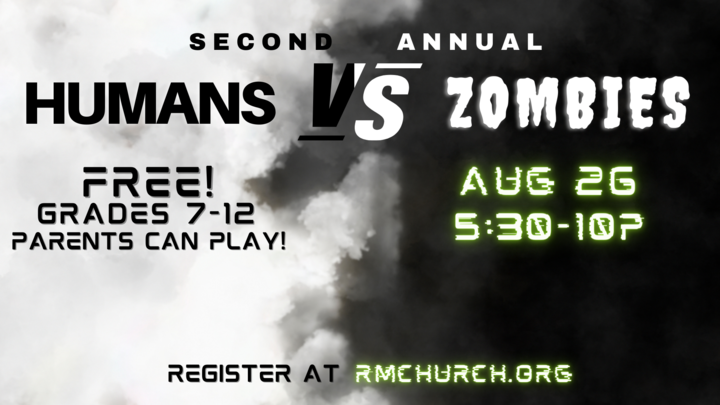 It's BACK!! After raving success before New Year's in 2021, we have decided to make the HVZ phenomenon an annual occurrence!  For 4 hours, students (and slightly vengeful parents) will be immersed in the most intense game of tag ever to be developed!

Starting on college campuses over a decade ago, this game was designed to be played 24/7 for a week. Simplified, this game of tag starts with one zombie and everyone else humans. The zombie's goal is to turn everyone but they can be stopped by nerf rounds and sock balls that send them into a stun state for a period of time!

The evening will include a full takeover of our entire church property, missions that lead to sweet perks for each team & snacks to keep us fueled! Rules & content will be available shortly!