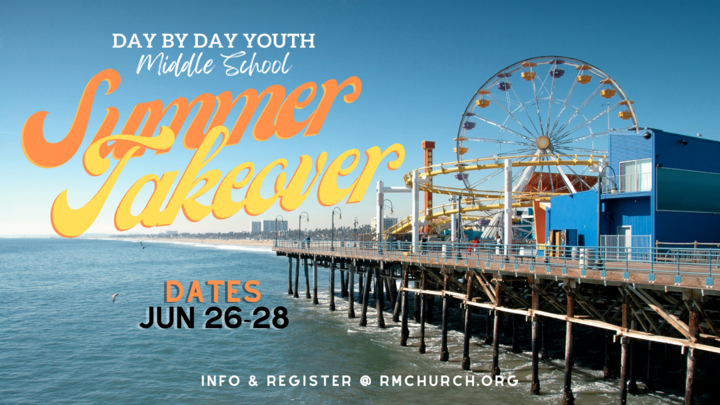 Middle School Summer Camp
What happens when you mix middle schoolers, a little too much sugar and a boardwalk? THE SUMMER TAKEOVER!!! We are headed down to Santa Cruz for two nights of fun, worship and focus on God's Call for our Now. Not only are we going to overrun the boardwalk for an entire day and enjoy the beauty of the Santa Cruz shores, but we are going to talk about how we can take up God's call on our lives right where we are at!

This trip takes us to Camp Santa Cruz: a beautiful retreat location right in the heart of the town. All expenses are covered in registration EXCEPT for our meal stop on the way back! Some extra spending cash for road snacks and the boardwalk is encouraged.