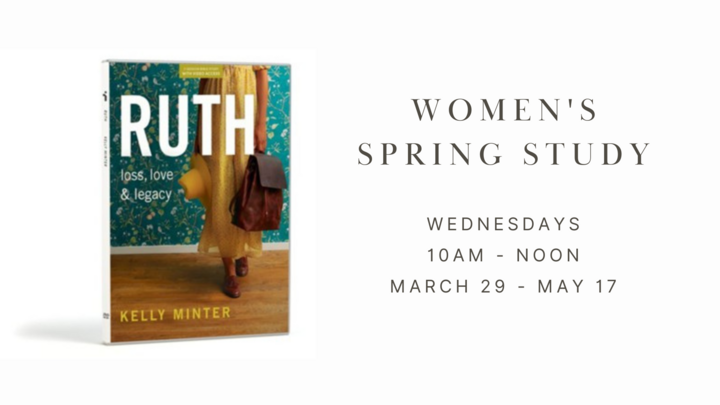 A 7-Session Study of Ruth by Kelly Minter
Ruth is a women's Bible study of Ruth's journey of unbearable loss, redeeming love, and divine legacy. This study delves into the virtuous character of Ruth, her unique relationship with her mother-in-law Naomi, and her blossoming love with Boaz. If you've ever felt devastated, struggled as a stranger, longed to be loved, or wept along the way, you'll find a loyal sister in Ruth.

Join us on Wednesday mornings from 10am – noon from March 29 – May 17.
Cost of the book is $15 and will be ordered for you.