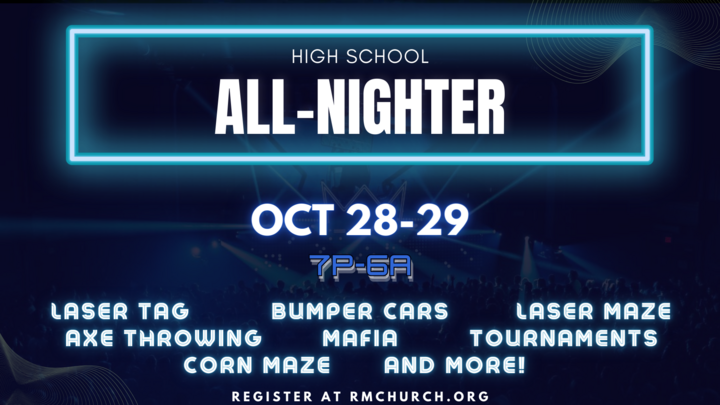 Welcome to our 2nd annual HSM All-Nighter!!
This is not just a night of fun… But a test of our true grit… Who will last the night? Who will drop at midnight and earn the title AARP's Most Wanted? We shall see.

The All-Nighter is a crazy fun night that includes a good portion of off-site and on-site activities! For more details like the schedule & what to bring, click the Register HERE link below.